Boom di ascolti per la premiere della seconda stagione di Riverdale sulla The CW. Ascolti più che raddoppiati per K.J. Apa e co..
Il ritorno di Riverdale era particolarmente atteso. La prima stagione della serie The CW basata sui personaggi degli Archie Comics aveva convinto in termini di ascolti e di gradimento. Abbiamo lasciato la misteriosa cittadina e i suoi abitanti con un grosso cliffhanger. Fred, il padre del protagonista Archie (K.J.Apa), era stato infatti ferito nel corso di una rapina al Pop's.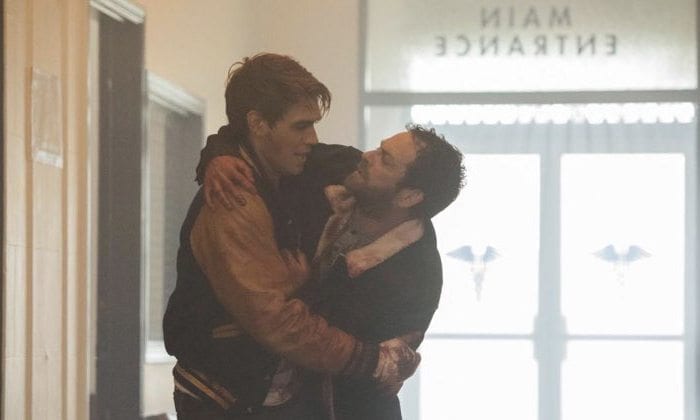 A distanza di qualche mese dal season finale, Riverdale torna in onda con il capitolo 14 del suo racconto. Il destino del personaggio interpretato da Luke Perry è stato rivelato nel corso della premiere della seconda stagione. Fred è infatti stato trasportato da Archie in ospedale e sembra essersi ripreso. Ma intanto Jughead intuisce che la rapina forse è soltanto una copertura.
Cosa c'è dietro la "rapina" al Pop's?
Produzione riservata