La costumista di Game of Thrones rivela di che cosa sono fatte le ingombranti ma calde pellicce indossate dal Re del Nord Jon Snow (Kit Harington).
Amanti dei cosplay di tutto il mondo, unitevi a cerchio per ascoltare una delle più insospettabili curiosità intorno ai costumi indossati da Kit Harington nel ruolo che lo ha reso celebre al pubblico internazionale, Jon Snow in Game of Thrones. La costumista dello show ha infatti rilasciato un'intervista nella quale ha scioccato spettatori ed esperti del settore rivelando quanto a dire il vero economici e facilmente reperibili siano i materiali coi quali vengono realizzate le pesanti pellicce del Re del Nord.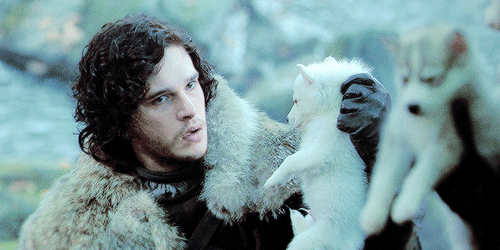 Nessun tessuto in vera pelle o pelliccia ecologica, ecopelle o chissà quale altro raffinato materiale sintetico: Jon Snow si ripara dal freddo con un patchwork di… tappetini dell'Ikea!
Ma scopriamo qualche dettaglio in più…